Beylik Family Farms invites you to try the Carpinteria Certified Farmer's Market.
The Carpinteria Certified Farmer's Market is Thursdays from 3 p.m. to 6:30 p.m. (3p.m. to 6 p.m. during the winter) and is located along the 800 block of Linden street. The market spans the entire block in front of Smart & Final. The best place to park is in the parking lot a block from Linden over on 9th street. From there, you can easily walk to the market.
The market offers a great selection of veggies, fruits, flowers and assorted odds-n-ends at excellent prices.
Mark Ortega hosts our booths at both Caprinteria and Encino Farmer's Markets. Mark enjoys his regular customers and meeting new people who live in and around Carpinteria. He also likes talking to people who travel to Caprinateria for vacation.
Mark was raised in Fillmore, California. He in the insurance business and somehow finds the time to be president of the Fillmore High Alumni Association; and as you can see by the t-shirt, he's a big Bruins fan.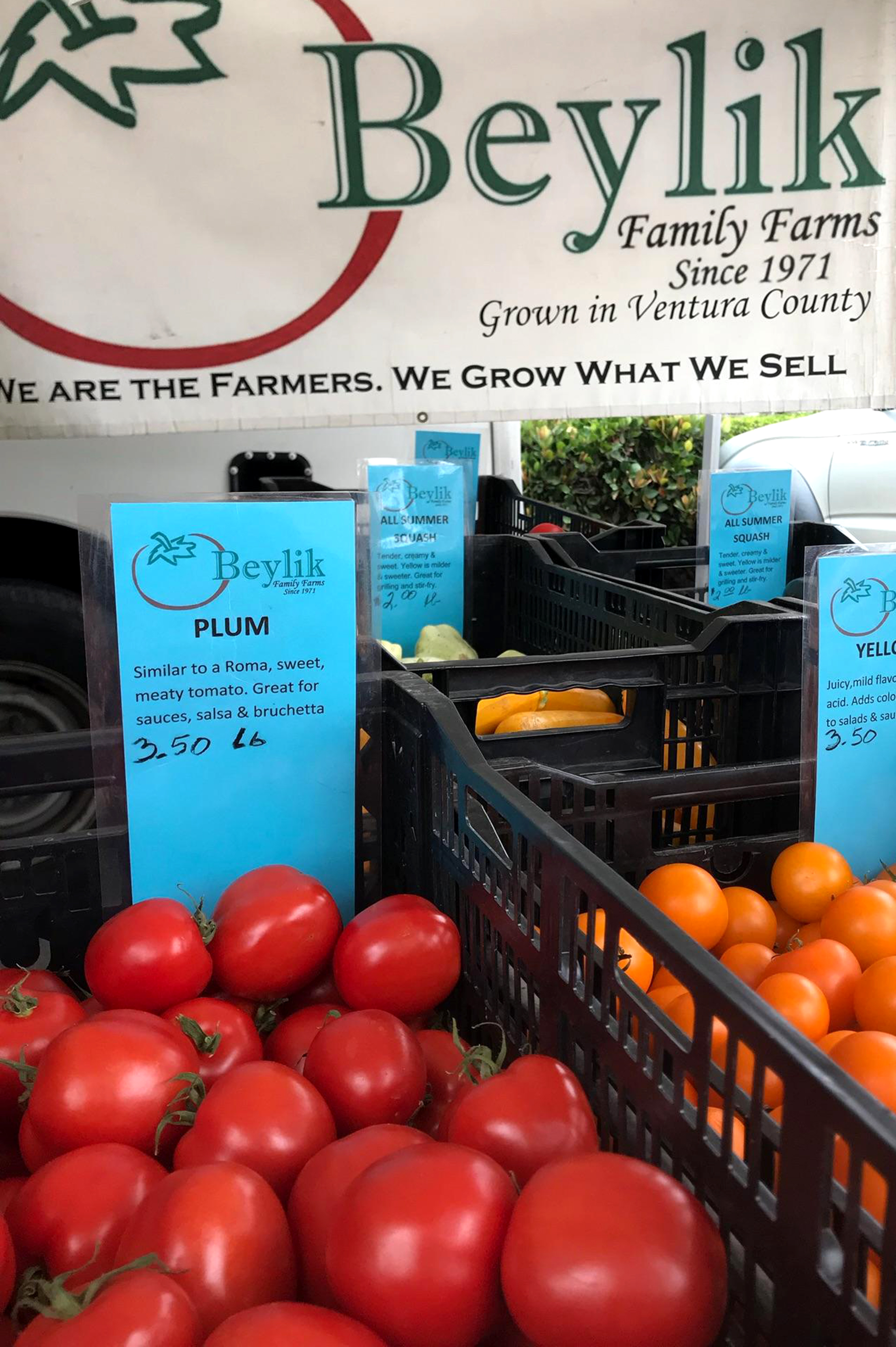 Follow Beylik Family Farms on Social Media, or sign-up for our email list, and you're automatically entered to win our monthly drawing to win free veggies!
And if you don't live near Carpinteria. Please visit us at any of these fine Farmer's Markets listed below.
See you all at the market!